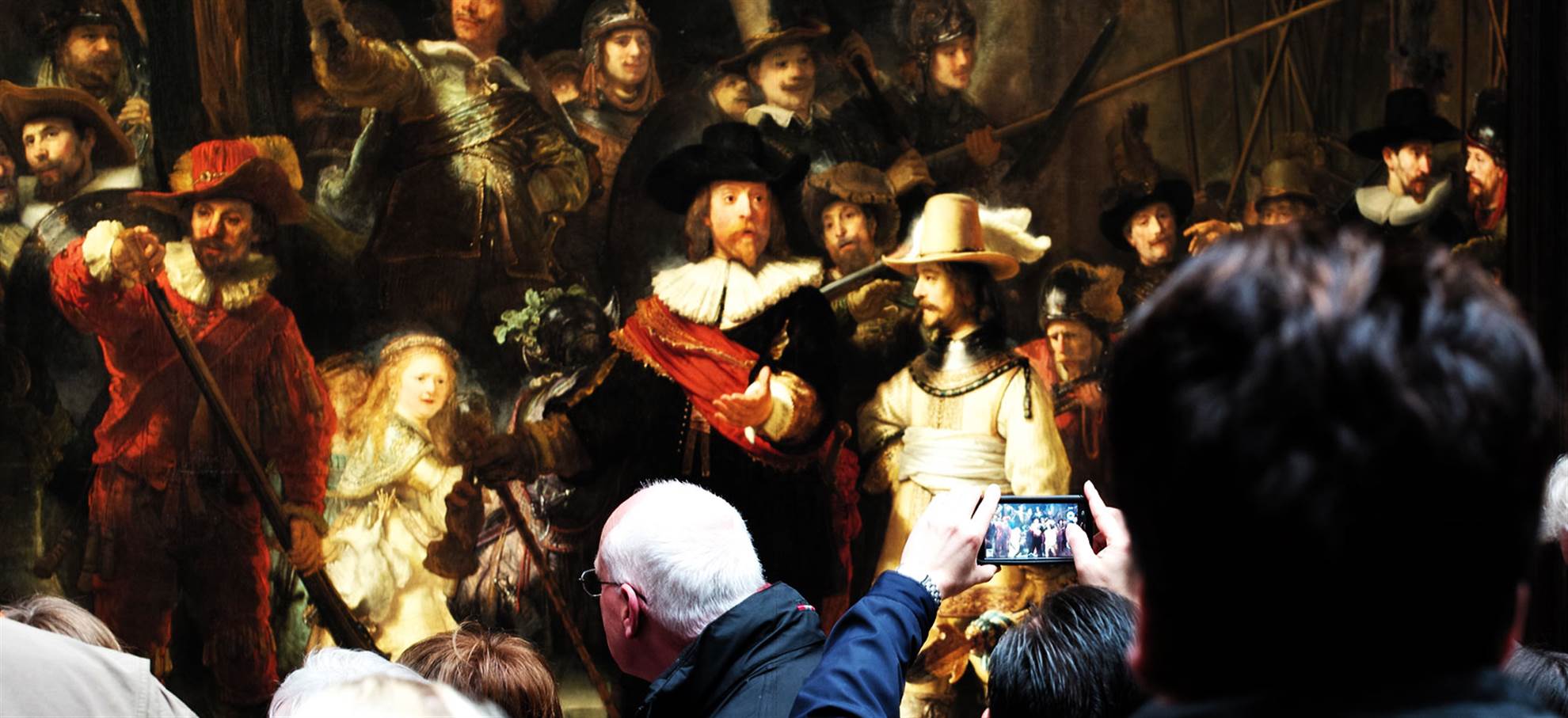 Highlights Rijksmuseum - Van Gogh Museum
To product
Amsterdam is the proud owner of two world class museums: the Rijksmuseum and the Van Gogh Museum. If your time is scarce, we recommend our combination tour. In the Rijksmuseum our guide will show you the absolute top pieces of the 17th century Dutch masters: Rembrandt, Frans Hals, and Vermeer, as well as many others displayed in the Gallery of Honour. The tour is not only about art: a lot of attention will been given to the complicated and interesting history of the Netherlands. After roughly an hour and a half, the tour will continue in the nearby Van Gogh Museum. The guide will show some of his best known works, explaining along the way the techniques used by Vincent, his brilliant use of colour and of course his turbulent and tormented life. Also the important relationship with his brother and their lengthy correspondence will be addressed.

Meeting point: at the Museumshop at the Museumplein (Museum Square) next to the Rijksmuseum.

Duration: 2.5 hours

Participants: you and family members, friends or guests. 10 people maximum. This is a private tour, you will not be joined by others.